NEW THIS SALE:
-EXPRESS LANES AVAILABLE-
WEE TRADE is committed to doing our part to help the environment.  Therefore, we will not be providing single use plastic bags at check-out routinely going forward.
-BRING YOUR OWN RE-USABLE BAG/TOTES/WAGONS-
To protect our consignors items,
-NO bookbags, large purses or diaper bags that are closed can be brought onto the sale floor-
Shopping Info and Pre-Sales
Kiddos are expensive! Their stuff doesn't have to be! Shop for your entire season's worth of clothing and toys all in one place with Wee Trade! You are certain to find exactly what your are looking for!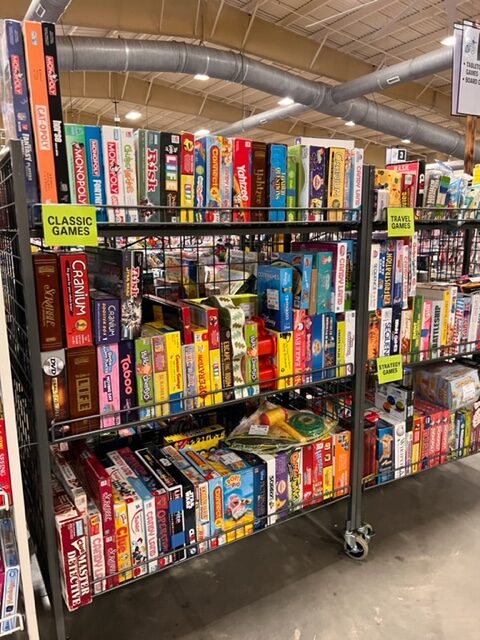 THURSDAY Pre-Sales, February 23rd:
**No Children or Strollers Allowed on Thursday**
4 PM: First-time parents and grandparents (PRE REGISTERED*)
Registered Teens of consignors (with wristband)
5 PM: Teachers/first responders/foster families (PRE REGISTERED*)
7 PM: GUEST PREMIUM ACCESS $5 cash at the door (proceeds go to charity) pre registered:  limited tickets available
9 PM: close (anyone with THURSDAY access, may return @10am FRIDAY)
FRIDAY, August 5th
10 AM: Charitable partners and early access giveaway tickets
11 AM: Guests of consignors must be pre registered* but free access (no wristbands)
2 PM: Open to Public
7 PM: Close
SATURDAY, February 24th
10 AM: Open to Public
5:00 PM: Close
SUNDAY, February 25th:
10:00 AM: Open to Public (most items 50% OFF)
2:00 PM: Close
* See below for Pre Registration Links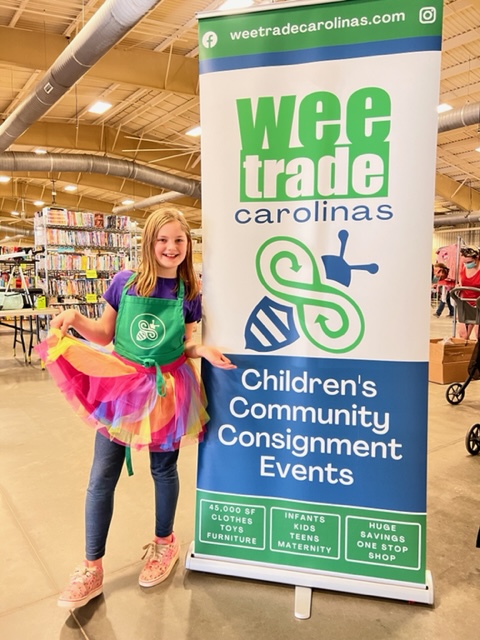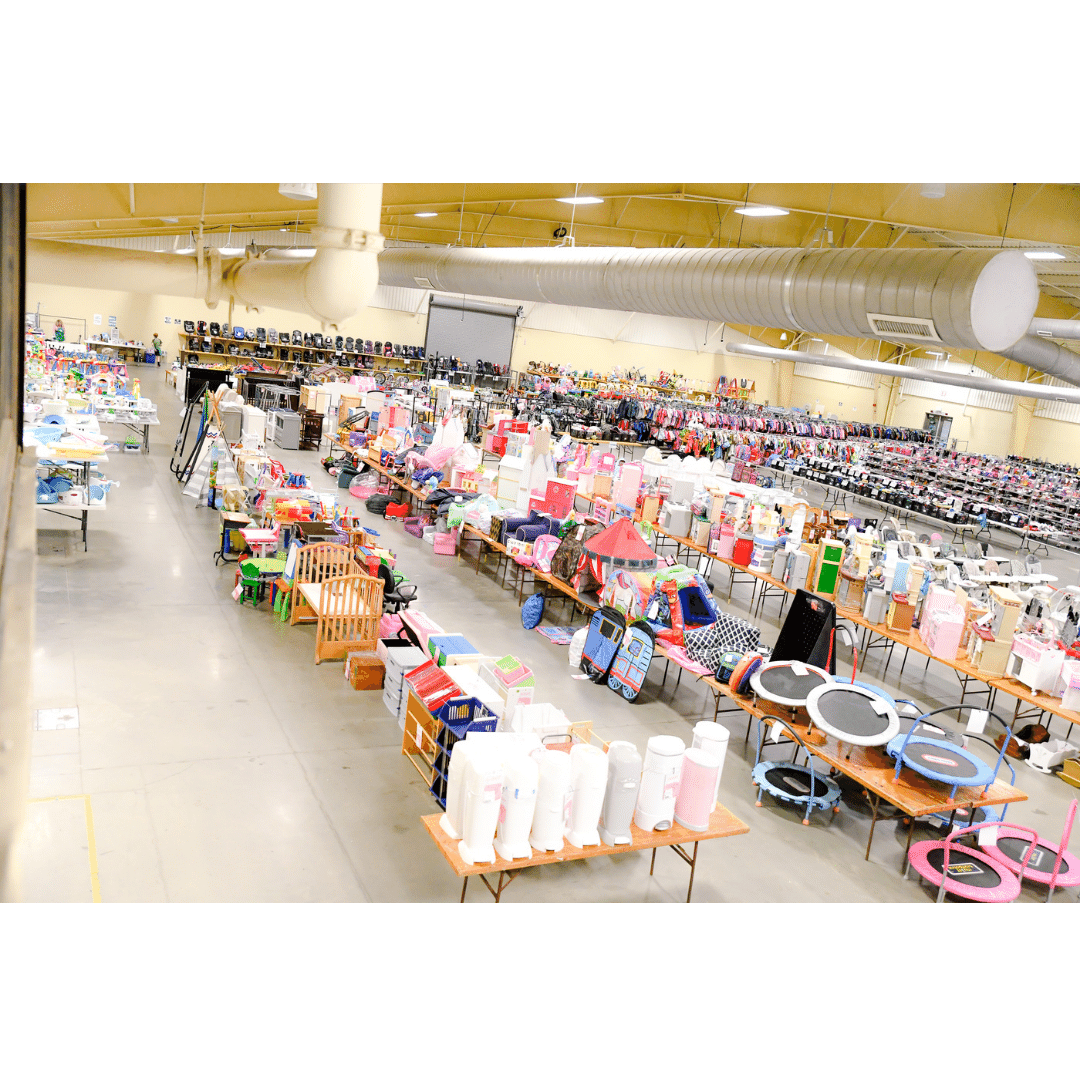 What Can You Find at Wee Trade?
Children's Clothing & Shoes (Girls preemie thru children's 18. Boys preemie thru size 20)

Seasonal wear – sport attire, dance wear, costumes, etc.

Sports/DVD/CD equipment and CDs/DVDs

Toys, Outdoor play equipment;

Baby or Children's furniture (including gliders, chests, beds)

Books, home schooling curriculum

Maternity Clothing

Car seats, strollers,and much more!
Consign at the sale and shop our pre-sales!
No one will be allowed entrance without a pass. Consignors  who are expecting or handicapped and need some help shopping is the exception to this rule.
Please, no children or strollers on pre-sale day.

New Parents and Grandparents as well as local community heroes (foster families, military, healthcare workers, teachers, first responders) are eligible to shop early to discover the MAGIC of Wee Trade!