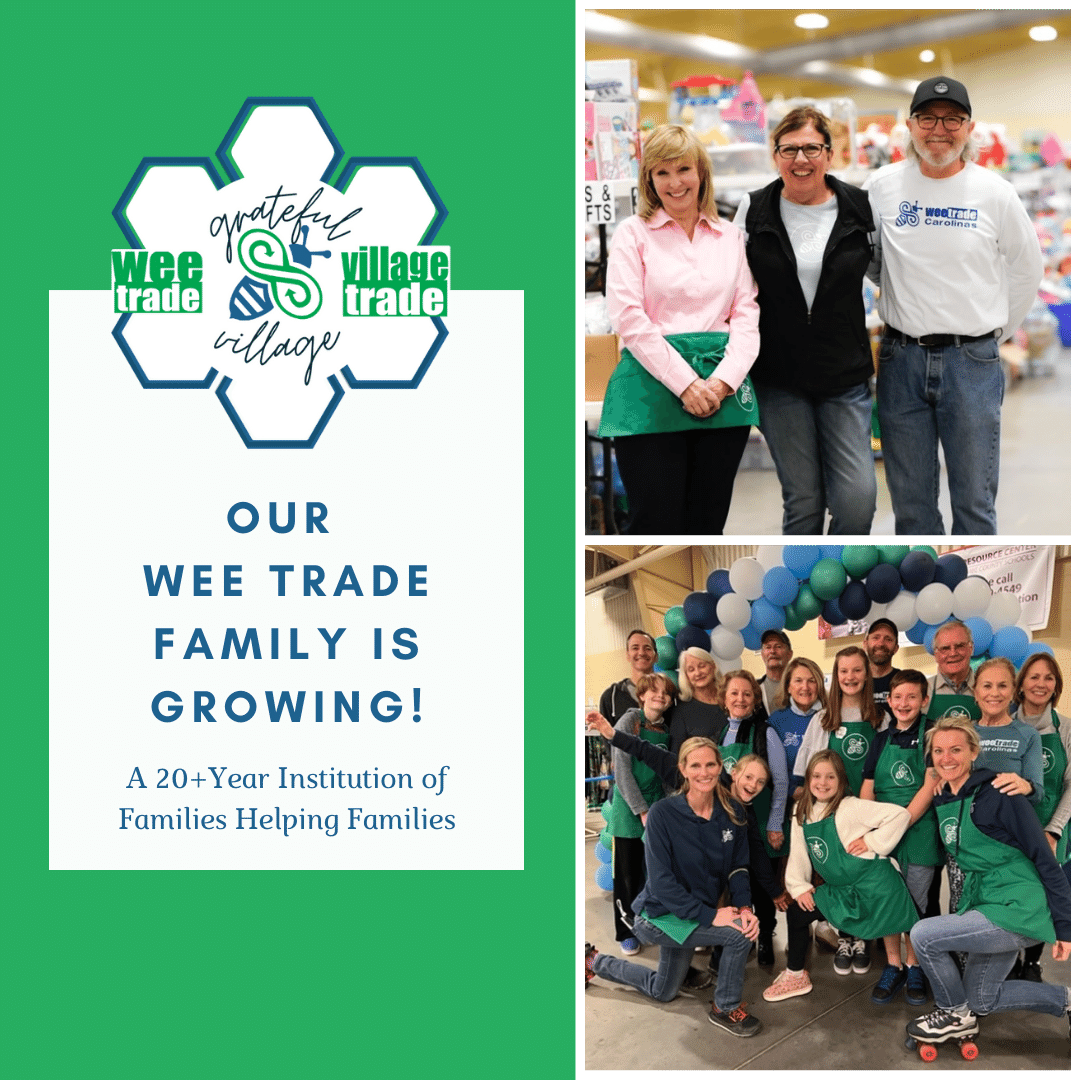 Over 20 years ago, Nina Miller & Rita London, best friends and co-workers, had a great idea to connect families with other families who had children's items to share.  Over the years, Wee Trade has grown to become an institution in WNC that families rely on to make raising children affordable. 
In 2020, the Wee Trade family grew to include Tracey Stebbing, Anna Harrelson (2 best friends, veteran consignors and moms whose children think Wee Trade is the only place you are allowed to buy things for children) and their entire families.  "It takes a Village," right!?
The organizers create the space and Wee Trade consignors make the MAGIC happen!   

Grateful Village, LLC

is the parent company to Wee Trade Carolinas and now Village Trade Carolinas, an online community consignment sale that caters to way more than just the children! Check it out!