LIMITS
You must consign a minimum of 12 small items or 1 large item valued $40 or more

There is a 200 item limit per consignor number. 100 item limit for clothing. (Additional consignor numbers are permitted, but a separate email address will be needed). 

There is a 15 hanging item limit per gender for infant clothing size 0-18 months. You can group multiple items on 1 hanger and count that as 1 hanging item. Winter coats and costumes do not count toward this limit. 

There is a limit of 10 pairs of shoes per gender.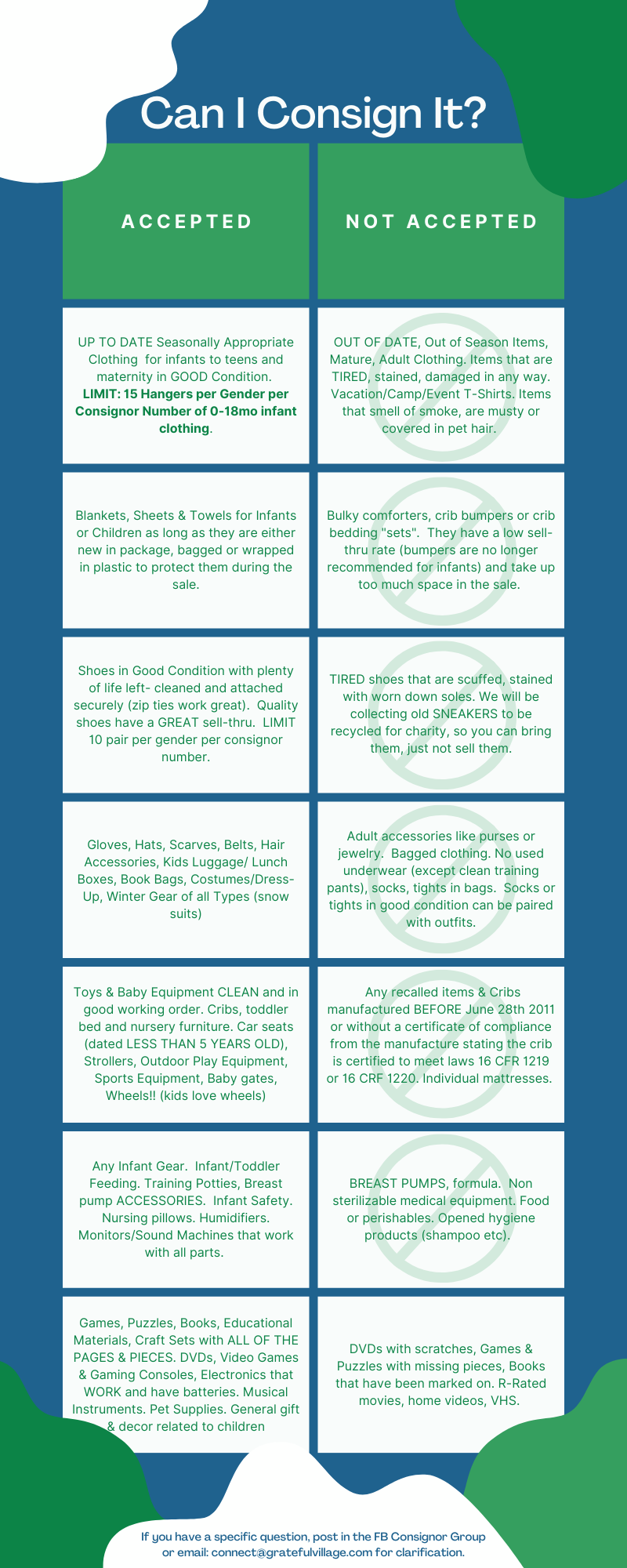 Keeping our kids safe is very important to us all. Consignors, check your items using the recall list at CPSC.gov or an excellent recall and product safety website wemakeitsafer.com