Our most popular consignor option and the steps are simple. 1. Price & Tag. 2. Drop off. 3. Pick up or Donate Unsold Items to Charity & earn money!
Sign up by following the instructions below.
Want to consign with Wee Trade but limited on time? Let us tag your items for you!
Learn more about becoming a VIP Consignor.
Choose a shift alongside amazing other invested Wee Trade parents and grandparents to keep even more of your earnings and get priority access to shop the best deals first.
Learn more about becoming a Team Member.
Step 1: Register to Consign
Consignors receive 70% of their total sales, minus a NONREFUNDABLE $12 consignor fee, taken from your earning check. Consignors must consign a minimum of 12 acceptable clothing items OR 1 large item worth $40. Minimum item price on tag (before discounts)=$2.
Make sure to join our Private FB Group for consignors. They are a GREAT resource for tagging questions or general sale information.
Step 2: Price and Tag Your Items
Use our software to quickly price & create tags for your items, then cut out & attach. Don't forget, shoppers are picky, savvy shoppers just like you so only bring your best and PRICE TO SELL!  
Step 3: Prepare & Drop Off Your Items
In order to ensure a smooth drop-off, please do the following things BEFORE you arrive in the building to drop off your items:
Make sure all items are properly tagged according to our tagging guidelines.

Sort clothing by gender and size.

 Come to the Davis Building at the WNC Ag Center during open drop-off times (see full sale schedule).  We encourage consignors to sign up for a drop off appointment so that we can spread out the flow and ensure a smooth experience for everyone and manage some of the crowds.  IF YOU CANNOT MAKE YOUR APPOINTMENT TIME however, JUST COME DURING THE OPEN DROP OFF HOURS. You do not need to e-mail us, as we will simply reply with – "Come when you can, during drop-off hours! Make sure you get checked in by a staff member or your items won't scan.  You will get your pre-sale wristband at check-in!"

  Consignors will place all items on the sale floor with assistance from the Busy Bee Team. It will take approx. 1 hr/100 items

IMPORTANT

:

 

All consignors must be checked in 30 minutes before the close of drop off. A $25 fee will be charged for any items abandoned by the consignor and not placed on the sales floor in appropriate locations.
**PLEASE NOTE: IF AN ITEM'S PRICE TAG is $40 or MORE it

MUST

be given an LARGE ITEM TAG & CHECKED IN WITH STAFF to be PROTECTED DURING THE SALE.  Wee Trade will

NOT

reimburse consignors for items over $40 that are unsold/not at pick-up if they were not CHECKED INTO the SALE.

Inspection occurs after drop-off so make sure you only bring accepted items. 
Step 4: Pick Up any unsold Items that you did not donate & cash in!
We encourage our consignors to discount & donate any unsold items.  Consignors that discount MAKE MORE MONEY because they have a higher sell-thru rate.  We work with dozens of area non-profits that rely on your donations.  If you decide to pick up some of your items, make sure you have told us that at drop-off.  When you arrive at pick-up:
Have your consignor number ready and know what items you are expecting to pick-up.

Double-check to make sure you have all your large items in the back.

Check the table containing items that have lost their tags.

Any items you wish to donate can be placed on the donate racks.

Once unsold items are returned to you, step aside to double-check they are all yours.

You MUST sign out with a Busy Bee Worker before taking your items.

All items must be picked up at our scheduled times. Any items not picked up will be donated to charity and cannot be retrieved. If you are unable to pick up and do not want items donated, please have someone pick up for you.

NO EARLY PICK UP ALLOWED.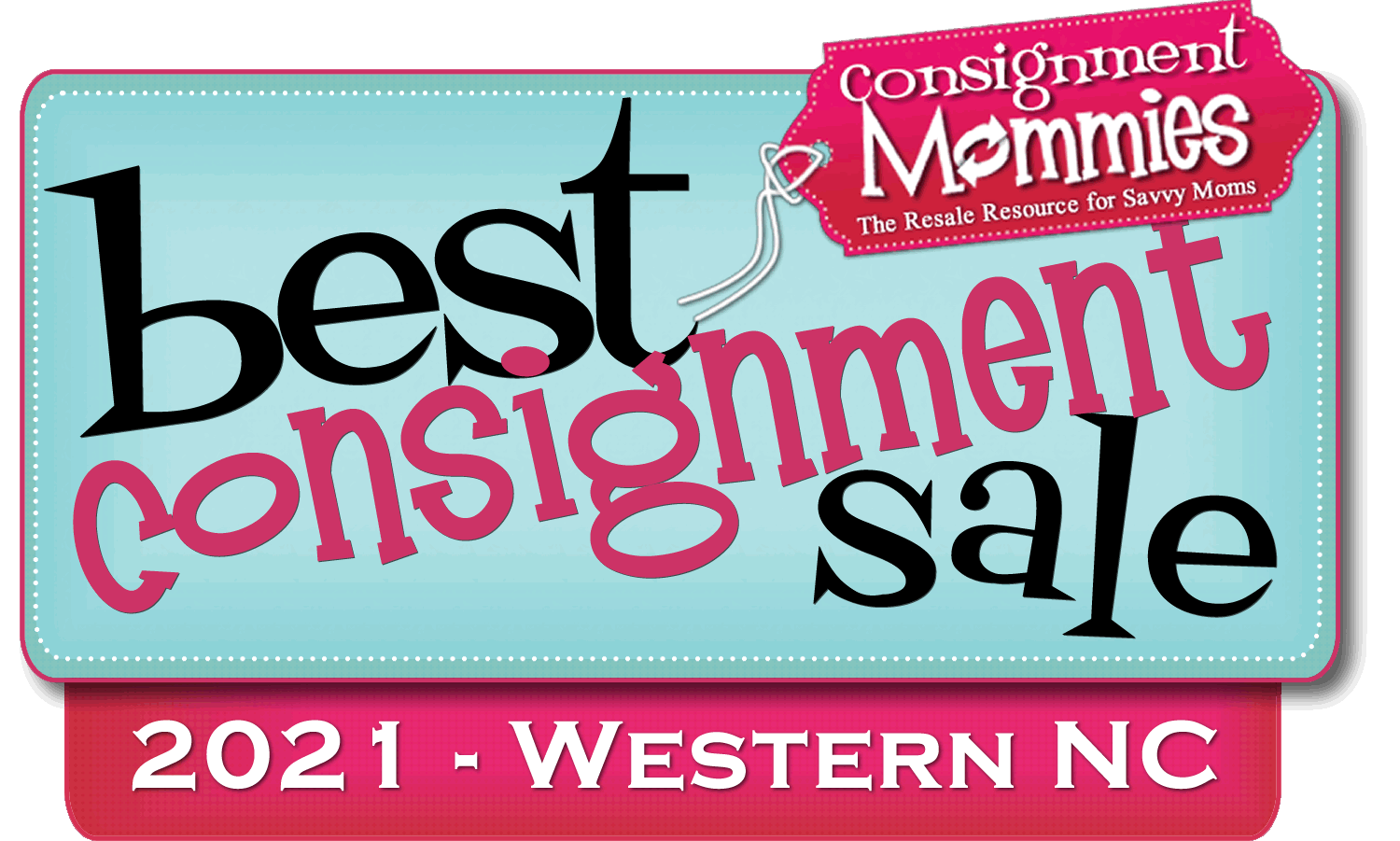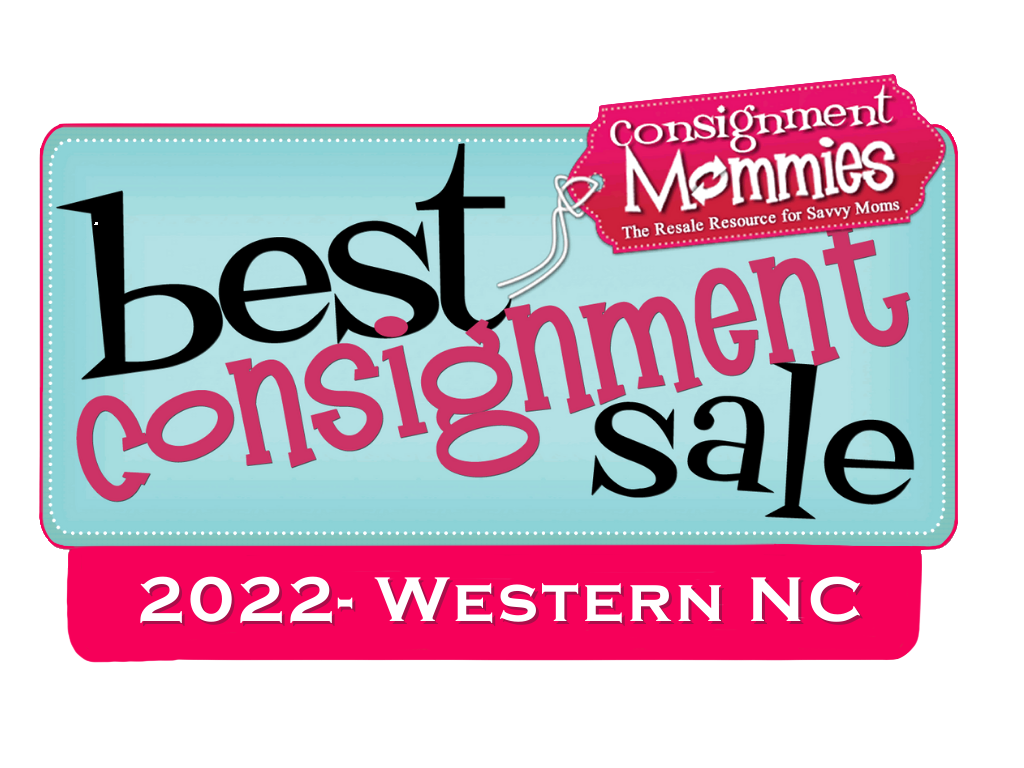 Consign with Us & Receive 70%
As a consignor, you have the ability to earn 70%-75% of your set price. You pay Wee Trade 30% sales commission for consignors only. For consignors who help out during the event pays Wee Trade 25% (you keep 75%).
Asheville's BIGGEST + BEST Consignment Event
Our Location
WNC Ag Center – Davis Event Center
761 New Boylston Hwy
Fletcher, NC 28732